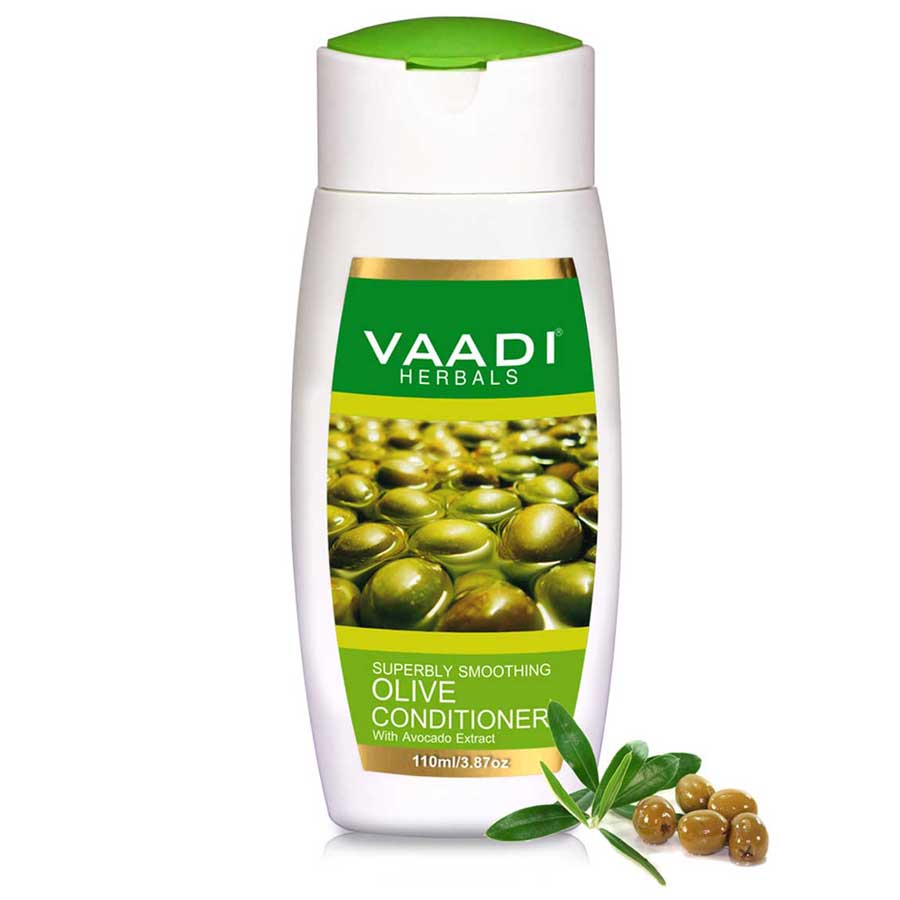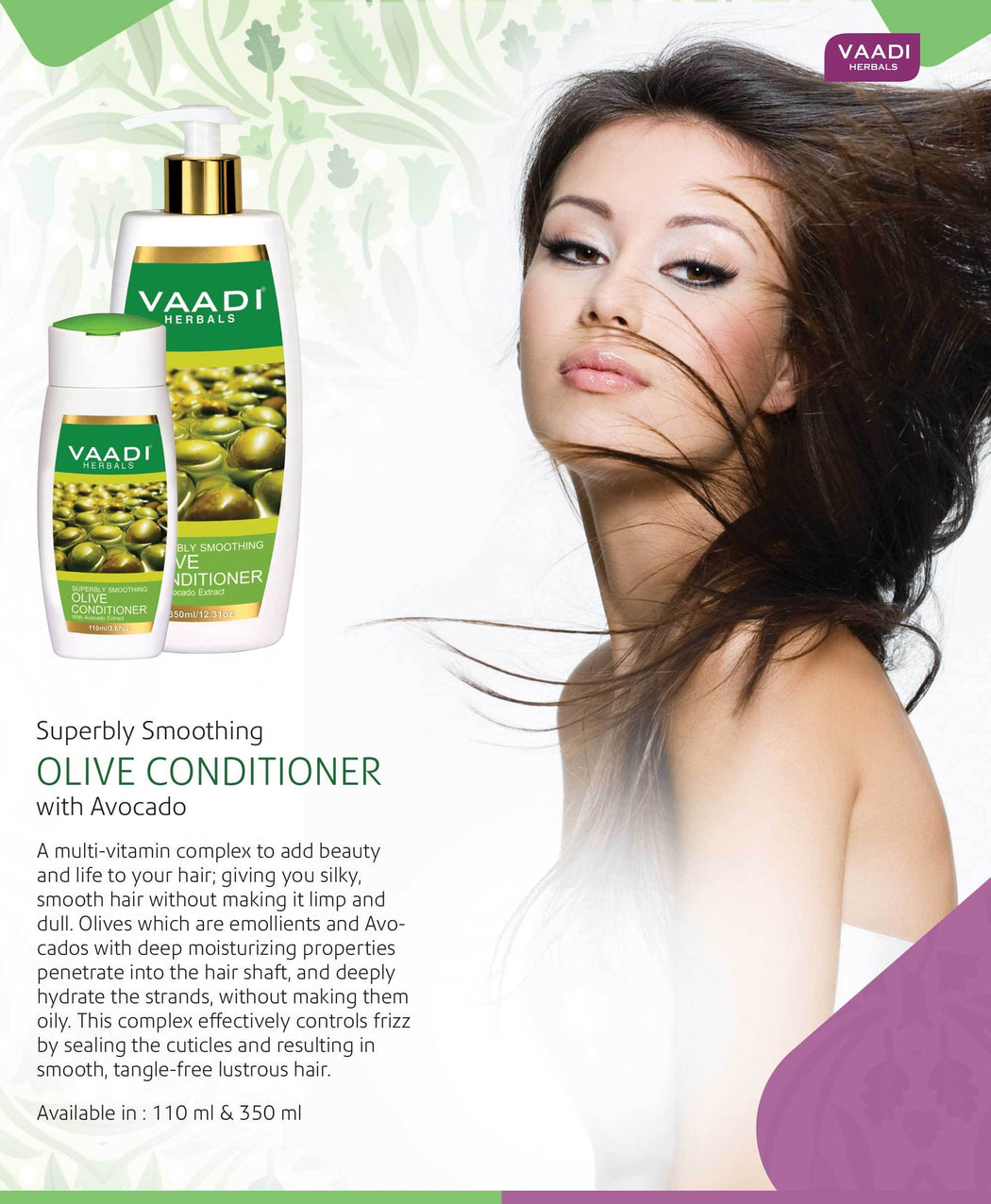 Multi Vitamin Organic Rich Olive Conditioner with Avocado Extract - Makes Hair Lustrous - Adds Bounce to Hair (110 ml/ 4 fl oz)
Rs 110
Rs 110
Free Delivery/ Pay Cash on Delivery/ Including VAT (for Orders Above Rs 500)
A multi-vitamin complex, to add beauty and life to your hair; giving you silky smooth hair without letting it go limp. Emollient olives & humectant Avocados penetrate into the hair shaft, deeply hydrating the strands, without making them oily. This complex effectively controls frizz by sealing the cuticles and leaves you with smooth, tangle-free & lustrous hair.

Ingredients : Steam Distilled Extract of Olive (Olea Europaea), Pure Avocado Extract (Persea Gratissima), Coconut Oil Derivative (Cocos Nucifera), Organic Honey (Mel Extract), Fullers Earth (Fullers Earth), Shea Butter (Butyrospermum Parkii), Coconut Extract ( Cocos Nucifera Oil), DM Water (Aqua)

Why is a conditioner important after shampooing your hair ?

When hair are washed, with the impurities and dirt, an important substance is also lost to froth. This is called sebum which in other words is the oil secreted by sebaceous glands in the scalp to maintain moisture balance in hair and keep them from drying out. So, the conditioner is just a replacement for that lost sebum. It keeps hair shiny, healthy and soft. Benefits of using a conditioner with natural ingredients is evident from the fact that no unnecessary chemicals get to play with your scalp and damage the recently-washed hair follicles. Conditioner protects the hair from pullutants, wind, sun, etc.

How is Olive Oil beneficial to the hair ?

Olive Oil proves to be the best hair conditioner, thanks to its emollient properties that allow it to seep in the scalp and moisturize it so as to keep dry patches, baldness and frizz away. Hair strength and elasticity improves and hair feels softer, stronger and smooth in texture. Being anti-inflammatory in nature, Olive oil prevents scalp conditions and dandruff. The high levels of Vitamin E and mono-saturated fatty acids make Olive Oil a very useful antioxidant to keep hair safe from free radicals. Olive Oil adapts according to the scalp type.

What role do Avocado Extracts play in conditioning the hair ?

With a lovely smooth texture and length of hair, frizz mars the attractiveness as it gives rise to brittle hair and fly aways. Cuticles are exposed and prone to scalp conditions like lice, dandruff, allergies and importantly, impurities. After proper cleansing, it is important to keep the moisture of the scalp intact so as to avoid dry patches and further, baldness. Avocado Extracts promote hair growth and to dry and damaged hair, they are a boon. Packed with Vitamin E and B, Avocados work to the cells so as to stimulate growth. Dry and damaged hair do not grow property. Vitamin E makes sure to heal the scalp so as to make way for healthy hair that glows with shine."

After Shampooing, Take An Appropriate Amount Of Conditioner On Your Palm. Apply All Over The Hair Working Through Ends. Wait 3-5 Minutes. Rinse Thoroughly. For Best Result Use With Vaadi Herbals Shampoo.