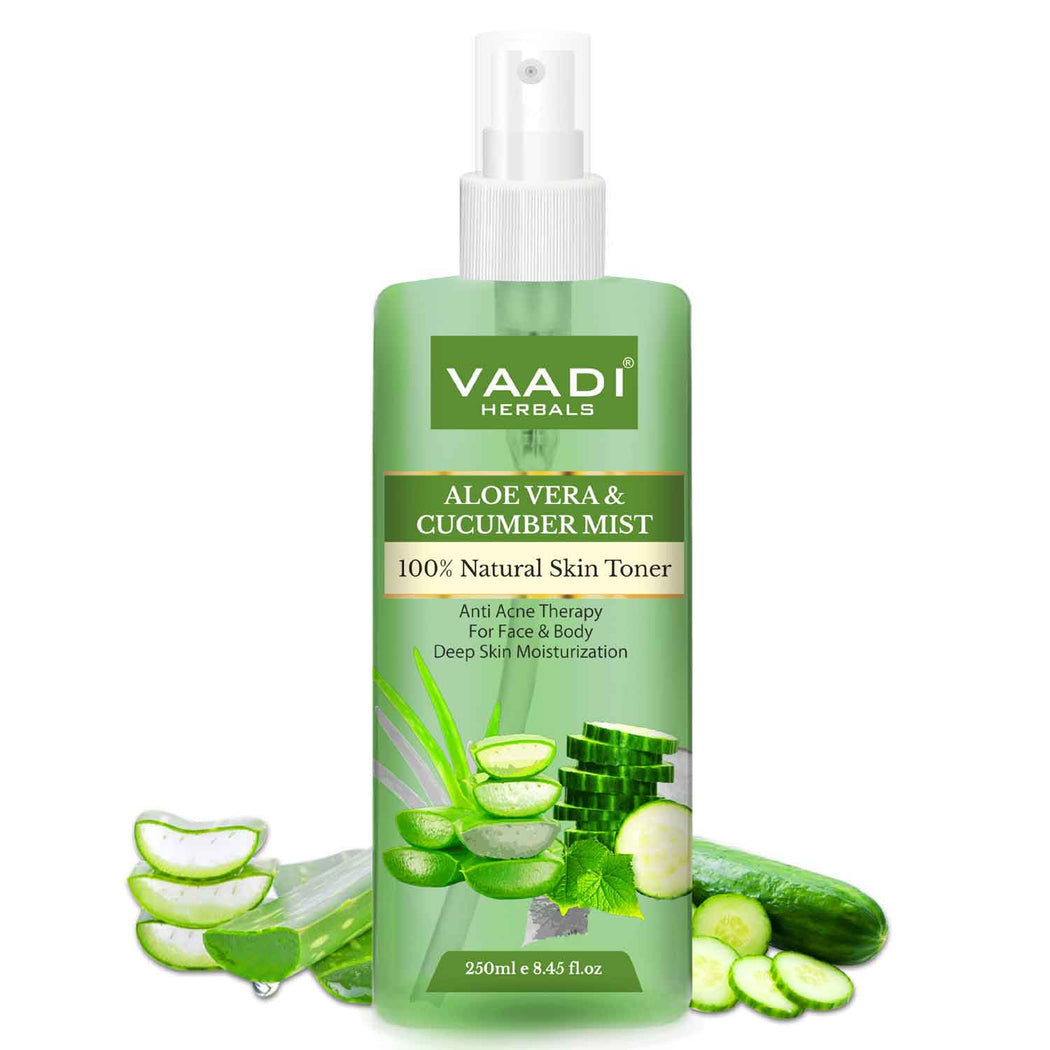 Aloe Vera & Cucumber Mist - 100% Natural Skin Toner (250 ml / 8.5 fl oz)
Rs 235
Rs 235
Free Delivery/ Pay Cash on Delivery/ Including VAT (for Orders Above Rs 500)
This gentle and superbly hydrating Aloe Vera & Cucumber Mist cools sensitive skin, reducing redness and heat patches. It soothes the skin damaged from UV rays and wind while providing intensive moisture to the skin, making it feel healthier and vibrant.

Ingredients : Steam Distilled Aloe Vera Extract (Aloe Barbadensis Leaf), Pure Cucumber Extract (Cucumis Sativus), Aqua.

Aloe Vera & Cucumber Mist is an effective toner formulated from organic aloe vera leaves that tones, moisturizes and hydrates skin. It is mild and ideal for dry, mature or very sensitive skin. This combination soothes redness and irritation, and removes pore clogging dirt from the skin's surface.

The fresh aloe vera leaf extract used in this mist refreshes and clarifies sensitive skin by removing oil and dirt.

 

 

The cucumber extract in this formulation controls excessive shine on face and disinfects skin's surface to prevent acne problems.

 

 It has soothing properties and leaves the skin cool, calm and healthier.

Spray on face and body and evenly spread it all over or spray twice on cotton swab and swipe it across your face.